- AWARDS AND DISTINCTIONS -
MIAMI HERALD SILVER KNIGHT AWARD: 
Awarded to Alana Barrett for excellence in the arts and art related community service.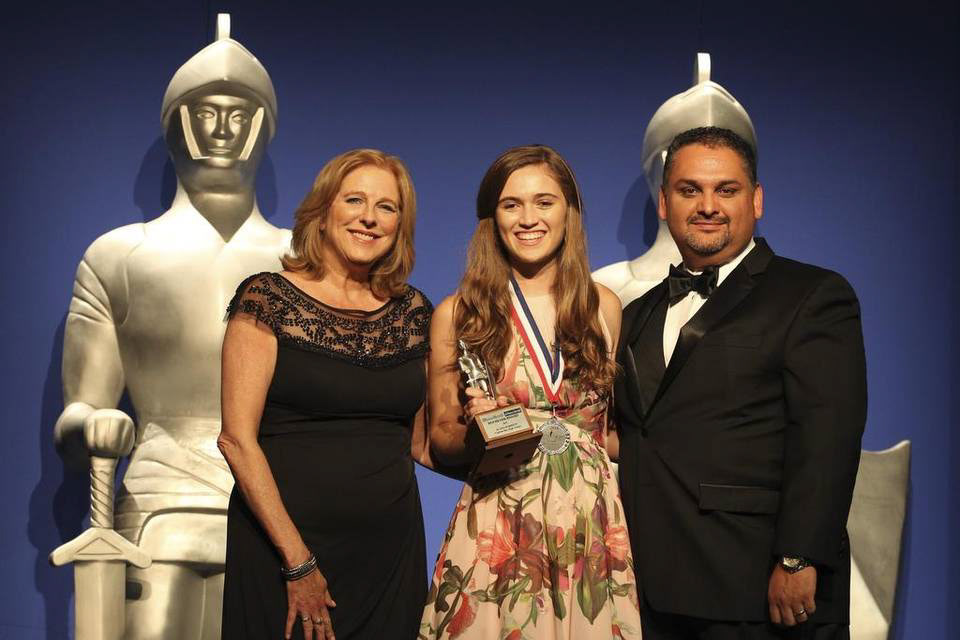 *Excerpt from the Miami Herald:*
"When the Art Honor Society and Cypress Bay baseball and softball teams decided to make their fields a more positive space for athletes, visitors and students, Alana Barrett led the effort by helping design and paint murals on the dugout walls.
She painted after school and Saturdays, sometimes alone and often in scorching heat and rain. Some mornings she would find the murals defaced, but her love of public art prevailed. Alana received the Arts for the Future Award/Scholarship in Visual Arts for the Broward Center for the Performing Arts. She is an Advanced Placement and Honors student and in the National Art Honor Society."
Read more here: http://www.miamiherald.com/site-services/miami-herald-events/silver-knight/article78530297.html#storylink=cpy
AP SUPERINTENDENTS SHOW: CORAL SPRINGS MUSEUM OF ART 
Alana Barrett's art piece "Fluid Identity" placed Best in Show at the AP Superintendent's art show in Coral Springs. Selected as best in show by the Superintendent of Broward County Public Schools, as well as multiple art panelists, the art piece was reprinted, framed and is currently hanging in municipal buildings in the Fort Lauderdale/Broward county area, as well as within the offices of the Broward County School Board.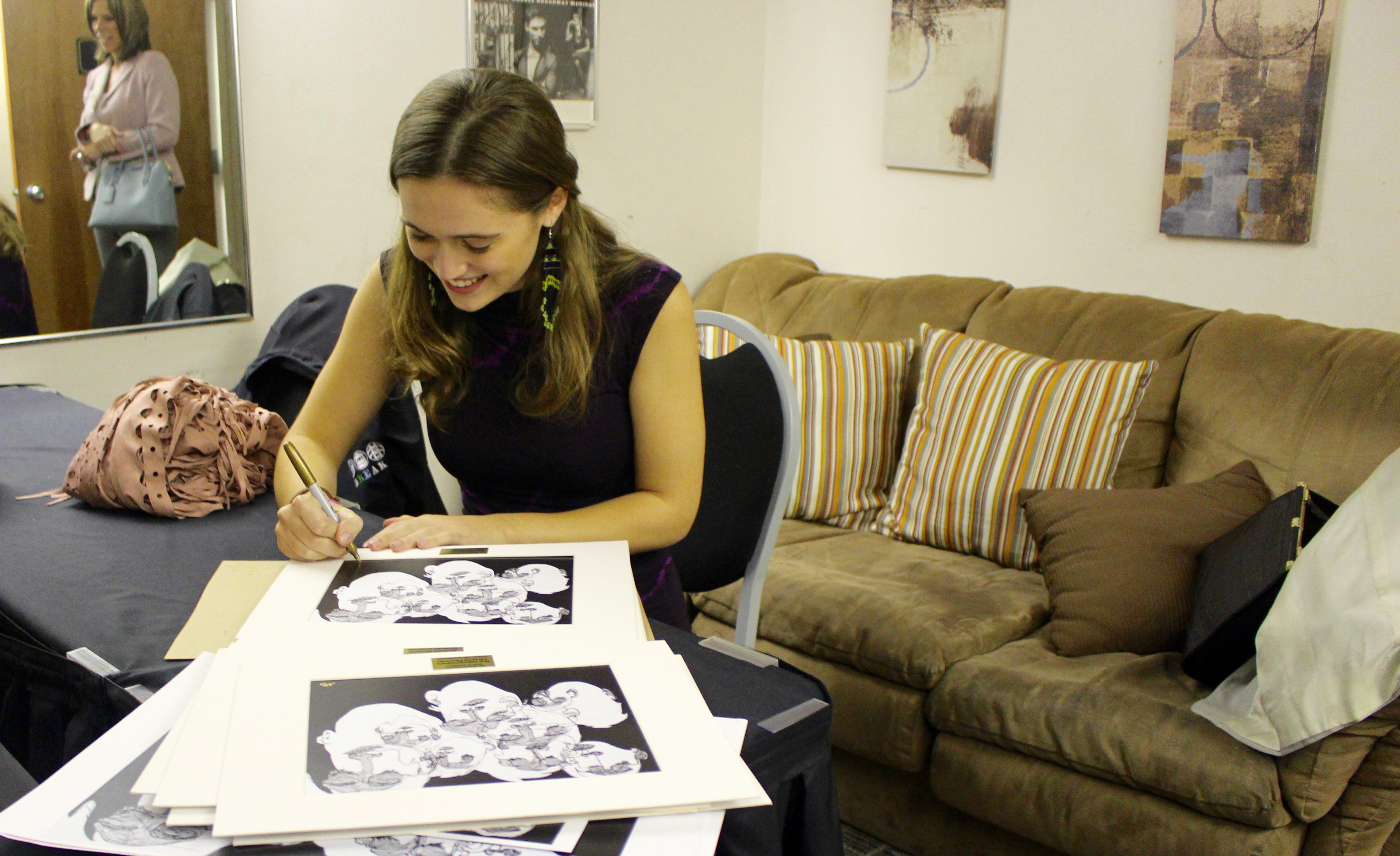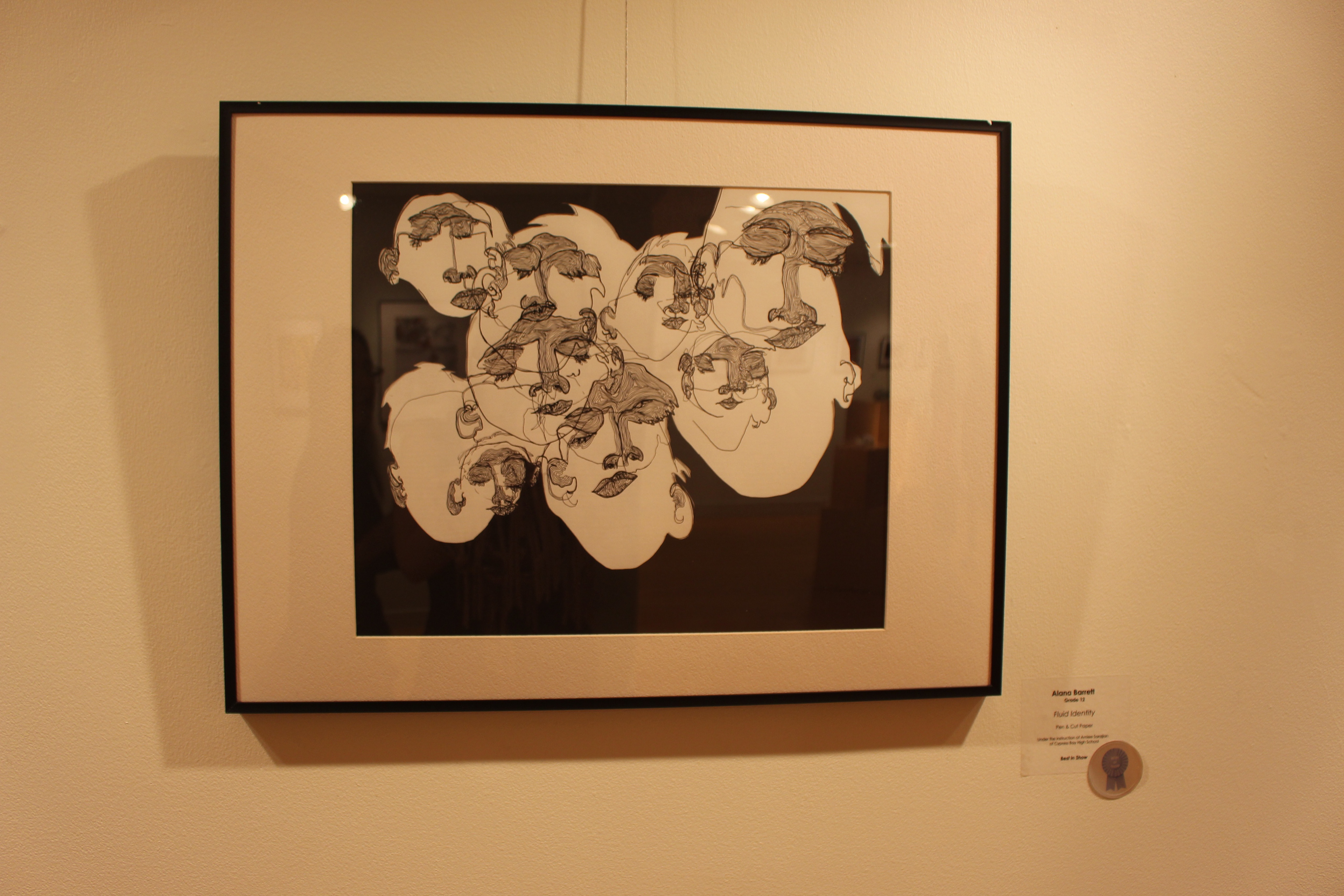 FEATURED ARTWORK: MEDICAL LITERARY MESSENGER 

Seven pieces from the "Anatomical Abstraction" collection were featured in the Virginia Commonwealth University's Medical Literary Messenger (Fall/Winter 2016 edition). To view the entire publication, and all seven featured artworks, visit http://www.med-lit.vcu.edu/media/med-lit/docs/MLM.Fall2016.pdf
SCHOLASTIC ART AND WRITING AWARDS: 
Alana Barrett has won eleven separate Scholastic Art awards, and displayed the winning works at the Young at Art Museum in Florida. 
1 Scholastic Art Gold Key: for photograph titled "Liquid Hands" 
6 Scholastic Art Silver Keys: for pieces titled "Sugarcane Root and Honey", "Wig Window", "Water Hands", "Lettuce", "Fish Net"
4 Honorable Mentions: "Yogurt and Granola", "Ham and Bread", "Fluid Identity", Cereal and Milk" 
ARTS FOR THE FUTURE AWARD
Alana Barrett was awarded the "Arts for the Future" award and scholarship by the Broward Center for Performing Arts for excellence in Visual Arts.